In times of fast food Yoga, we are slow food advocates.
While everyone is looking to outsource and delegate, we pay close, 
loving &  personal attention to every single detail.
In a world of mass-produced and market-driven spirituality, we are committed to 
providing a Unique, Authentic and Personal experience.
250-HOUR TANTRIK HATHA
YOGA TEACHER TRAINING RYT-200

Step into a whole New Life as an inspiring Instructor
of a genuine Wisdom Tradition of 5000+ years
TREAT YOUR HEART TO BLISSFUL STILLNESS OR ECSTATIC CHANTING IN A DREAM-LIKE SETTING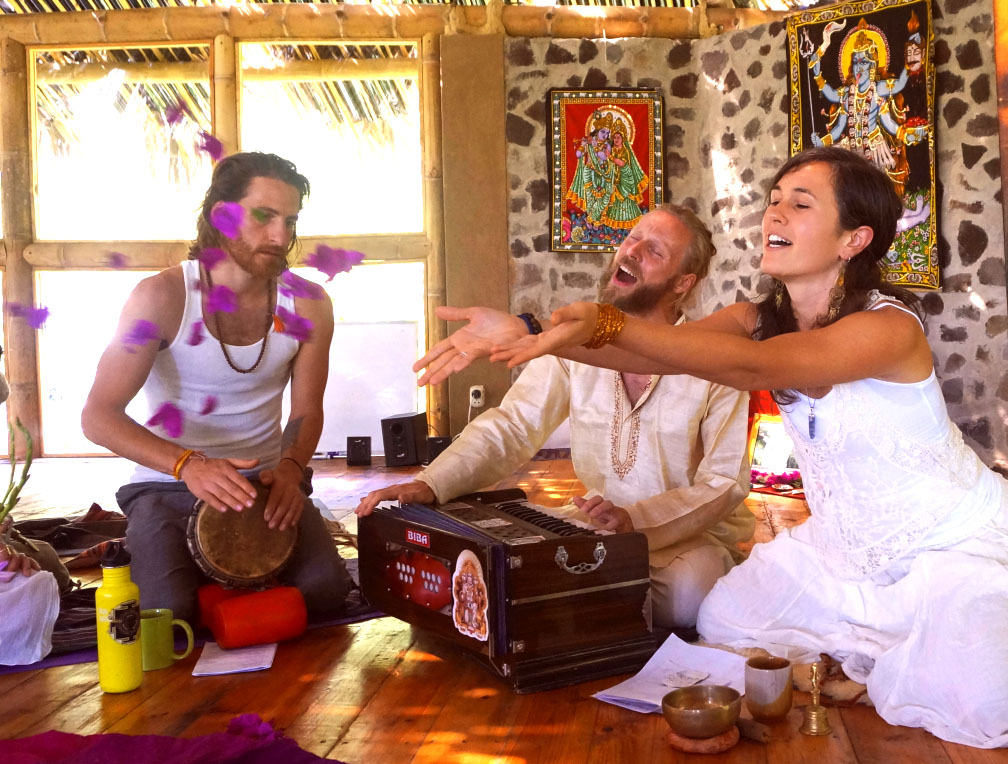 Cacao Kirtan
WE TAKE YOU ON A BHAKTI JOURNEY WITH MAYAN CACAO MEDICINE AND CHANTS THAT CELEBRATE THE HEART
Are you ready to find out the potential that Yoga and Meditation hold for you? 
(Only you can decide that 😉 )