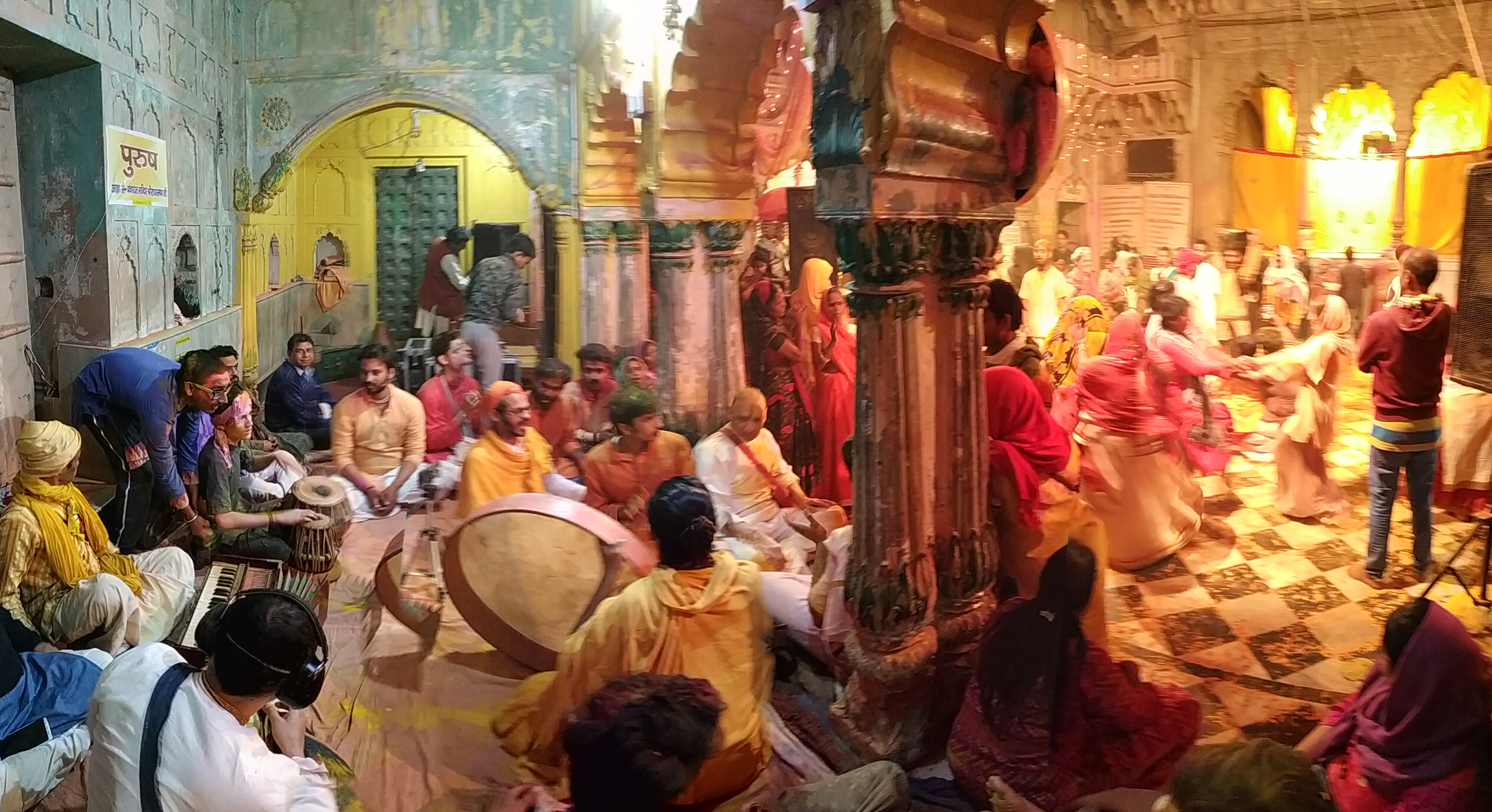 Mother India is strong medicine, she shows exactly what needs to be seen and experienced at this moment, turning it all up for us so we can truly gain a perspective on life and the ways we engage with it.
She shows it all: the splendid and delightful, the devotional and compassionate, as well as the "ugly", the sad, the heartbreaking, demanding us to acknowledge that All is Life and this Full Spectrum is the embodiment of It, in all its different tastes, shapes and forms, beyond our judgement, likes or dislikes, beyond the 'perfect' world we often strive to artificially create for ourselves and so tightly hold on to.
We like to say 'You don't travel India, she travels you', she moves and rearranges your inner tectonic plates and landscape like no other place does, until you come to rest in the only place there is: your own Heart. 
Mid January- Mid February 2024
– exact dates tbd –
The following travel schedule is only an example; changes may occur in the final version:
Varanasi – Khajuraho – Agra – Vrindavan – Rishikesh
Day 1 – Arrival in Varanasi – Airport pick up – Settling in  – Opening circle – walk to the Ganga
Day 2 – Breakfast – walk on the Ganga ghats – visit of Old Town – Lunch – Free time – Dinner – Ganga Aarti
Day 3 – Sunrise boat ride on the Ganga – Breakfast – Visit to Manikarnika Burning ghat – Lunch – Visit of Vishwanath Temple – Ganga Aarti – Dinner
Day 4 – Breakfast – train to Khajuraho ('Kama Sutra' temples) – Settling in – Dinner 
Day 5 – Breakfast  –  Exploration of the Khajuraho Temple Complex – Night train to Agra 
Day 6 – Breakfast – visit of Taj Mahal – Lunch – shuttle to Vrindavan (3hrs) – Settling in – Dinner
Day 7 – Breakfast – Shiva Gopeshwar Temple – Rasa Lila gardens – Lunch at the temple – walk to Yamuna river and old town – RadhaRaman Temple for evening celebration program 
Day 8 – Breakfast –  Govardhan hill trip for the day – Iskon Temple for evening celebration program
Day 9 – Breakfast – shuttle to Rishikesh (7hrs) – Settling in hotel – Afternoon walk along the Ganga – Dinner
Day 10 – Breakfast – Free Exploration – Lunch – Beatles Ashram – Ganga Aarti – Dinner
Day 11 – Breakfast – Waterfall hike – Lunch – Free time – Dinner 
Day 12 – Breakfast – Bathing in the Ganga and Kirtan – Exploration – Dinner  
Day 13 – Breakfast – MahaShivaratri (Great night of Shiva)
Day 14 – Breakfast – End of Pilgrimage / Departure to Delhi
Dates:
Mid January – Mid February 2024
Official booking period ended November 2023
(Limited to ONLY 10 spots)
Price: tbd
Please INQUIRE to determine availability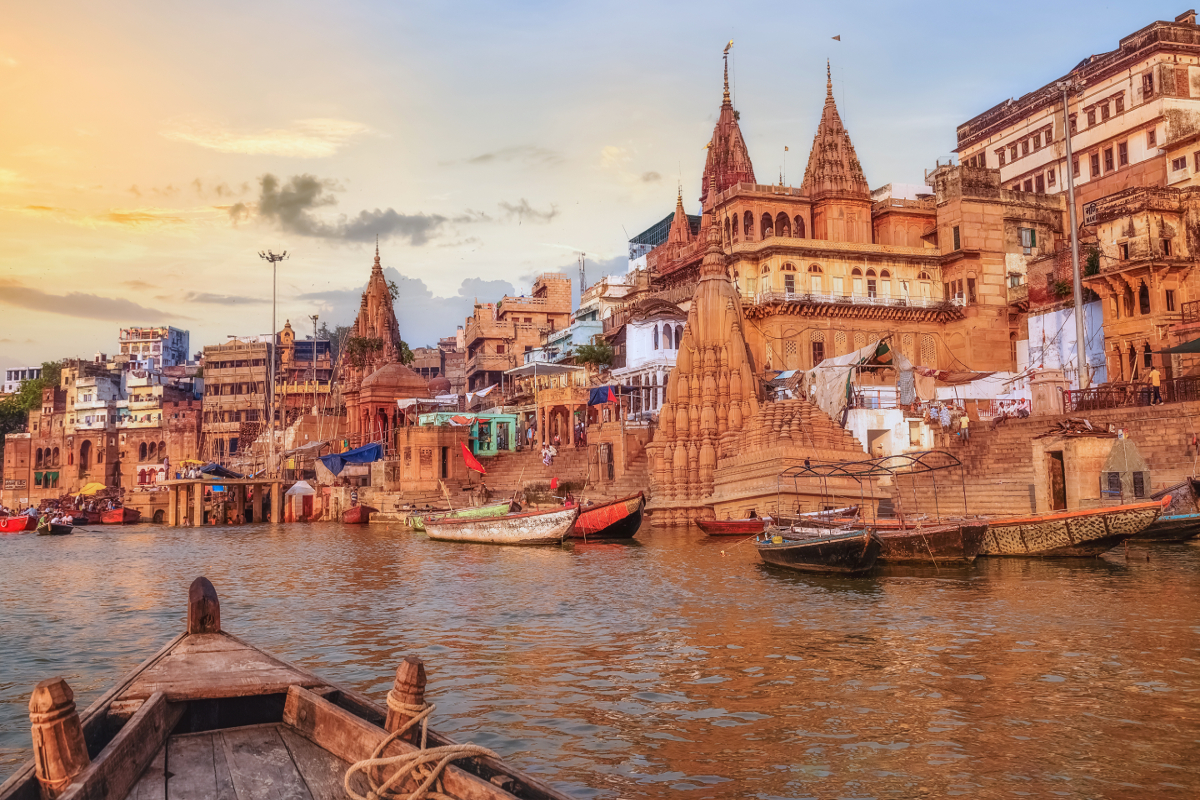 Included:
communal transportation during the pilgrimage: AC trains, private shuttles, boat rides
clean & safe mid-range twin accommodation (single available)
traveling and guidance by yogis who have spent years in India and getting to experience the country through their eyes
chanting, meditation and interpretive sessions depending on the travel schedule
entrance ticket to Taj Mahal
Not included:
flights to and from India
Indian visa
insurance
meals (we'll often offer the option to have those together, however we find it optimal to keep the meal schedule flexible for everyone's enjoyment and preference)
Cancelation & Covid-19 Policy
Only a deposit is required to reserve your spot, the remaining amount is to be settled one month prior to the starting date of the pilgrimage
If one month before the pilgrimage the travel regulations in India are not forthcoming we will offer the following three options: receive your deposit back, transfer your deposit to the next pilgrimage in India or transfer your deposit to an alternative backup pilgrimage route in Nepal with the same dates 28 Feb – 15 March 2022
IMPORTANT: Please note that this isn't meant to be a luxury experience, but rather a Spiritual Journey of the Heart through the Land of Yoga that has changed our lives forever