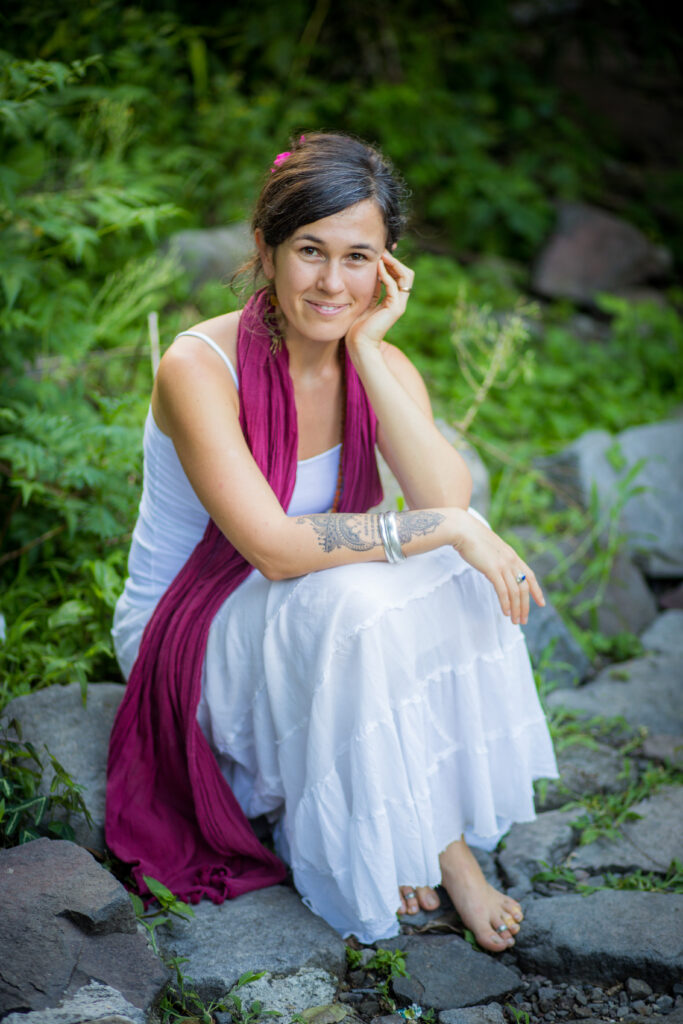 Arpita Kshama Devi
Raised by a psychologist mother, Arpita has explored different self-development, spiritual and somatic modalities since very early age. Over the years she's developed a deep interest in archetypal work, mindfulness and trauma.
Her decades of yoga, meditation and tantra practice weave into a precise, methodical and direct way of holding the field of presence with embodied compassion and sincere care for the evolution and well-being of the other.
Working with her you are invited to show up with honesty and willingness for deep witnessing of yourself and the patterns of the mind playing out, on the way to cultivating a more content, peaceful and fulfilling life for yourself and those around you.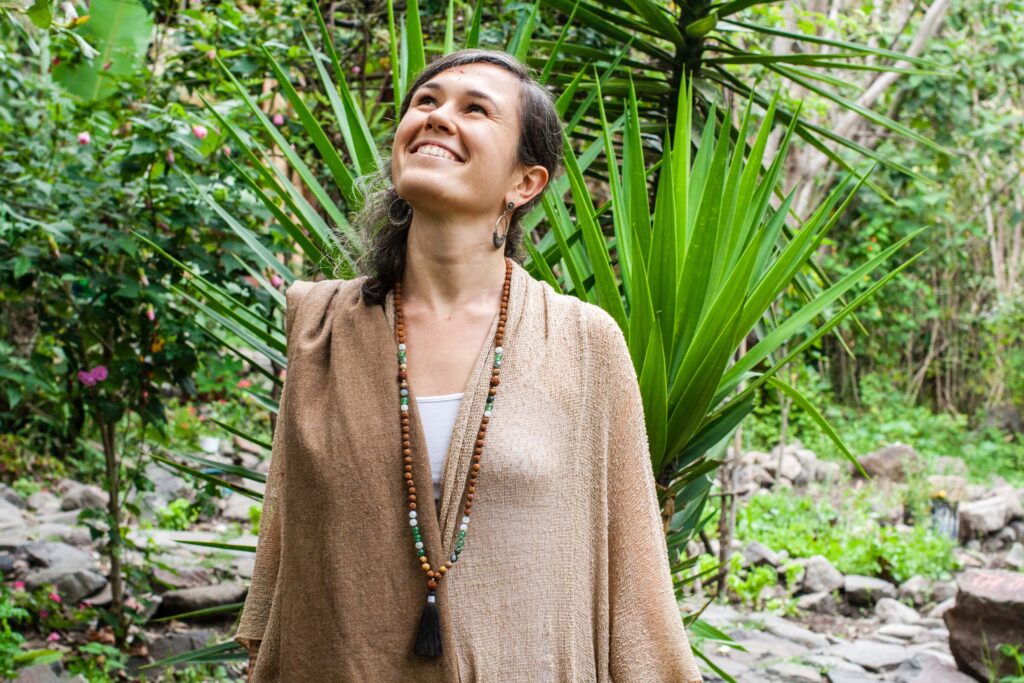 What others say about her
"Arpita's cadence was that of a slow poetry read — half song, half maternal bedtime story. I could have easily listened to her talk for hours about nothing but potential changes in weather patterns, yet still have been captivated… She casts a stunning profile, with a calm, loving demeanor, but I also had the feeling she knew how to field strip an AK-47. While blindfolded. Under water." ~ Traver Boehm, Coach at Men Uncivilized
"I feel truly held by Arpita's grounded, kind, and compassionate presence. She provides a safe and nurturing space to dive into the depths of one's awakening journey. Arpita has a gentle and graceful energy fueled by her empowered and embodied wisdom. Working with her is juicy, dynamic, tender, and delightfully nourishing." ~ Kiri Maura, Transpersonal Counselor
"My deepest thanks and gratitude for my dear friend and space-holder Arpita Kshama Devi.
Your immaculate space-holding, and loving attention, creates a truly safe container that which makes the journey possible. Thank you." ~ Adam Baraz, Somatic Practitioner and Meditation Teacher
"I hope that one day I can hold space for myself as Arpita does for me. She has the gift of radiating absolute acceptance, of being crystal clear and truthful, without pushing me or overwhelming me in my process. This has often allowed me to overcome my own limitations when it comes to accepting myself as I am. Arpita reminds me again and again that life should not be struggle, but joy and lightness." ~ Bettina Herzog, Business Development Professional
"Arpita has been a very influential figure in my spiritual life and development in general. She is at the same time caring, humble, powerful and knowledgeable and has a gift of intuition for people's inner world that is fascinating. She is a guide, a mentor and a trusted friend and I recommend anyone who has the chance to spend time with her to do so and trust her sharp feminine intuition to what it is you might need at a certain point in your life." ~ Claudius Broderson, MD
You can read Arpita's Full Bio HERE .
Available: One Session 60 min or Package of Five Sessions
Sessions are held online, however Arpita travels a lot and welcomes sessions in person whenever possible
*If you are a training graduate we are happy to offer you a special discount on packages, please inquire
Read more Testimonials