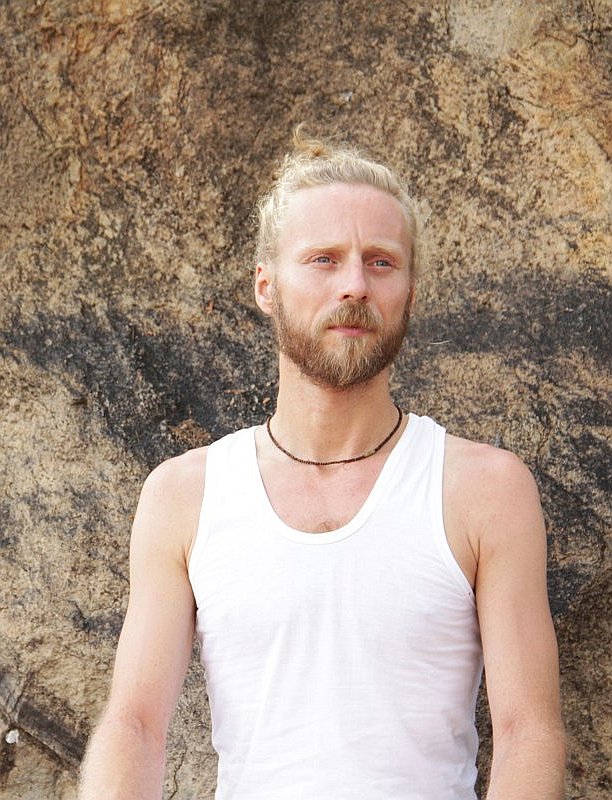 Arjuna has been studying & practicing eastern spiritual traditions all over the Eastern & Western world for over twenty years starting his path and deep soul-quest at nineteen when he discovered Theravada Buddhism and Vipassana meditation along with Sivananda Yoga and left home for good.
After growing up in East Berlin, the experience of the fall of the Berlin Wall in 1989 left a great impact on Arjuna's life. Having had to suddenly become accustomed to a new world, he spent his early teenage years building a strong independent character, which prompted him to soon recognize that the status quo is not what he is willing to settle for. His soul was on fire for more.
An unapologetic desire for freedom and a different lifestyle than a success-driven '9 to 5' combined with the lack of acceptance of his rebellious views in his surroundings prompted him to leave behind a promising academic career as he went off traveling the world for the next fifteen years.
He spent many of them in India as well as in some more extraordinary locations like Myanmar, Laos, Iran, Pakistan, Egypt and Israel immersing himself in many spiritual traditions directly while also dedicating more and more time to Self-Reflection and Inner Exploration.
Convinced that there is much more to life that he's been told, since 1998 he has completed dozens of retreats and countless hours of training in the Buddhist, Yogic, Tantrik and Advaita (Non-Duality) traditions, some of them in silence, solitude and complete darkness.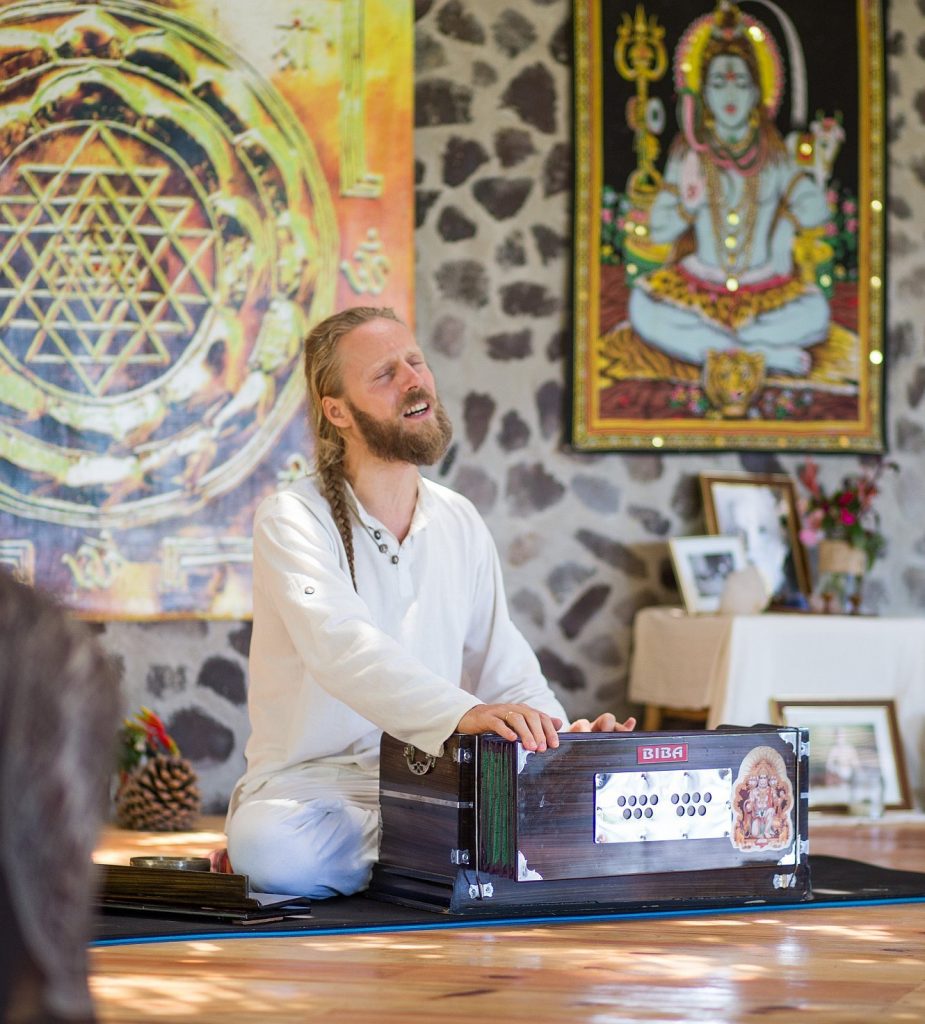 Fascinated by the Yogic understanding of Liberating the Mind and Soul through the Body, he spent many years diving into the depths and knowledge of Hatha/Kundalini Yoga seeing the body as an instrument on the way of realizing and abiding in our True Nature and Potential, which are Boundless & Free Always, becoming a blacksmith of the Soul.
His fascination with sciences such as physics, astro-physics and chemistry has prompted him to approach Yoga and Meditation as "Sciences of Consciousness" in which our individual "experiments" bring forth respective results. 
Arjuna believes in spirituality and evolution of the Self integrated with our worldly life, seeing challenges & mistakes as opportunities for refinement and growth. He offers students a variety of approaches adapted to the western scientific world view, but also inspired by poetry and devotional practices and sprinkled with a lot of humor and a wealth of outrageous travel stories from around the world.
Arjuna recognizes that we all make our path as we walk, no size fits all. We are all fiercely unique writers of our own story once we let go of the desire to fulfill anyone else's expectations but the ones that make our Soul alive and are ready to go on our own Hero's journey. He aspires to bring the courage for grounded Awareness into every breath. For the benefit of all who are ready for More and burning to explore the road less traveled.
Apart from being an Internationally Certified Senior Yoga and Meditation Teacher in the Hridaya tradition (E-RYT-500) he holds a degree in Naturopathic Medicine (ND) since 2004, constituting in-depth study of human anatomy, physiology and pathology as well as herbalism, homeopathy, Ayurveda, Chinese Medicine (TCM) & QiGong.
But he also laughs about his own 'jokes', struggles in social situations and still has a long way to go in many other respects, so maybe we shouldn't take him too seriously 😉 
"Love says 'I am everything.'
Wisdom says 'I am nothing.'
Between the two, my life flows."
– Nisargadatta Maharaj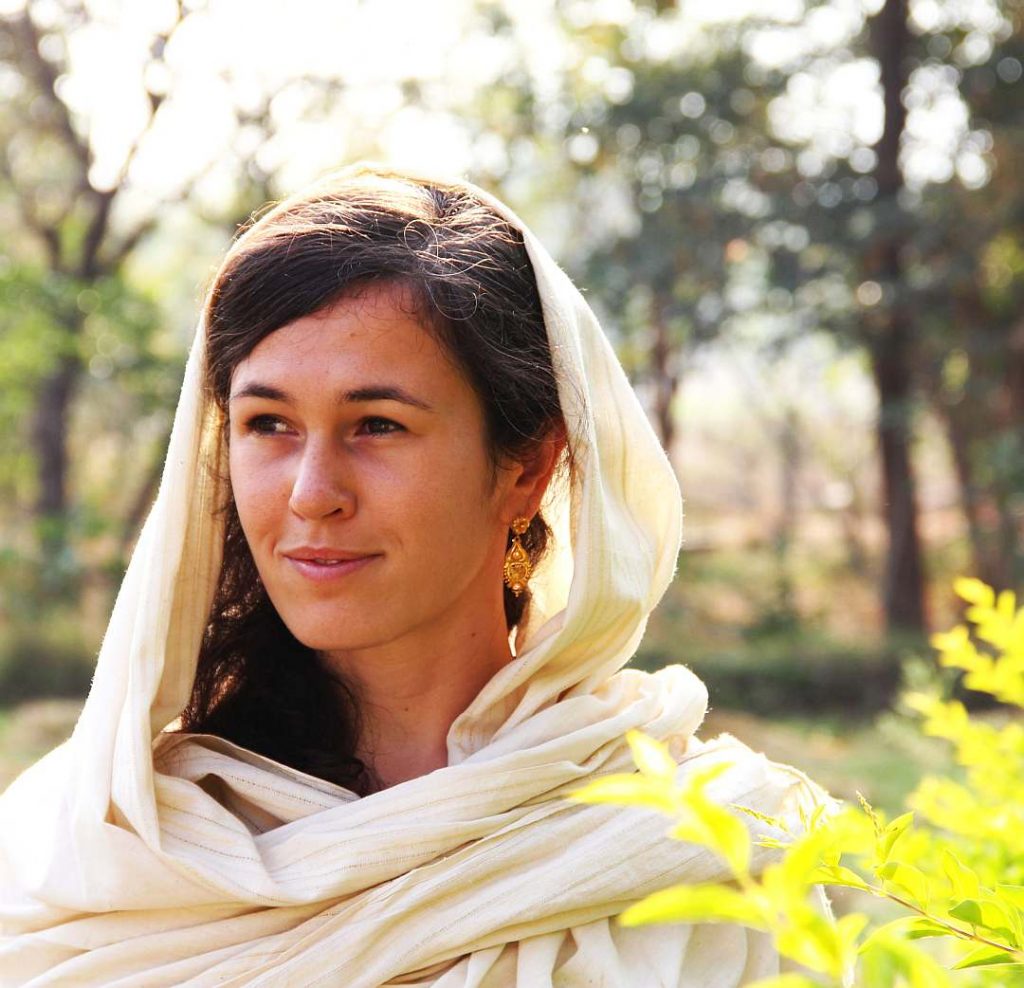 Since her childhood Arpita lived in the reality of complete wonderment of the Universe and Life itself. As Einstein put it "You either see everything as magical or nothing as magical" and so for her it was always the former.
She bathed in the mystical potency of each moment and being a child full of curiosity she started exploring ancient myths and archetypical systems, paganism and shamanism from very early on, becoming fully absorbed in the stories of the olden days, reassured that there is a greater vision of our existence Here and Now.
In her teens Arpita discovered a system of knowledge that felt "alive" in her and in 2004 she entered a formal practice of Hatha and Bhakti Yoga as a student in the Satyananda tradition, which inspired her with its traditional approach to the ancient science and wisdom of Yoga & Ayurveda, bringing a sense of enchantment around the idea and potential of bridging the microcosm of the human being with the Universe into an alchemical Union.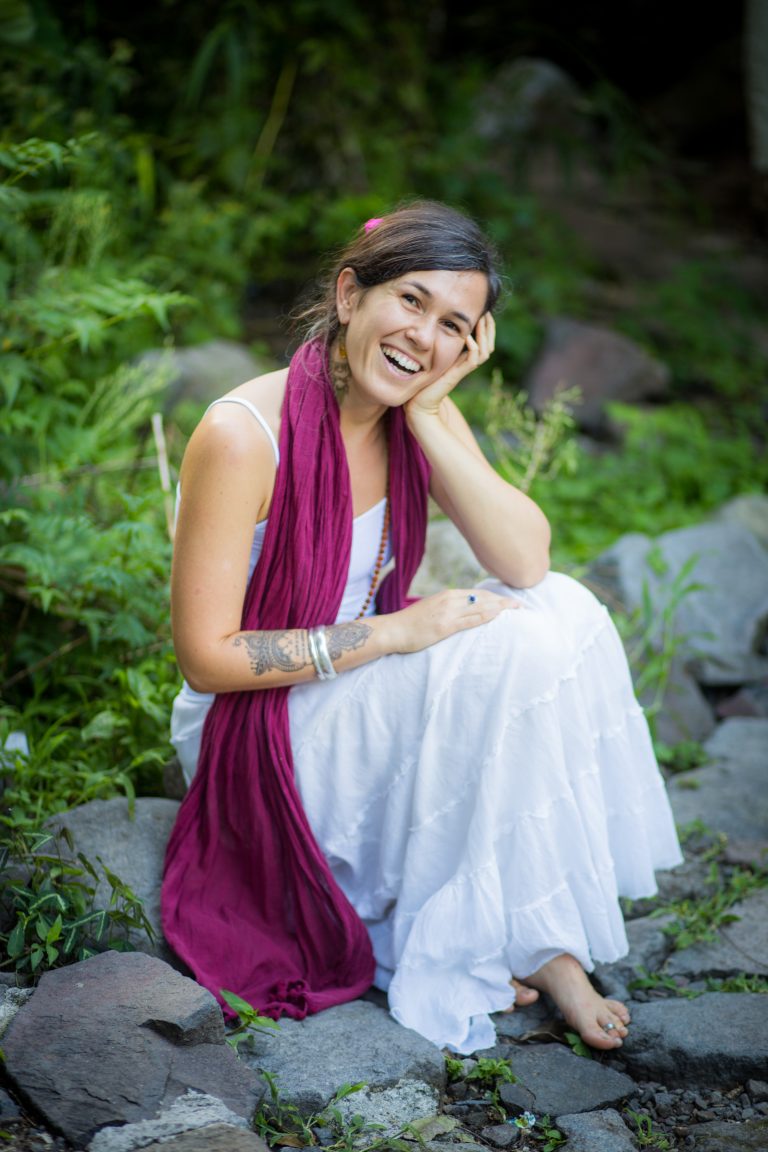 Looking for answers of the bigger questions "Who am I?", "Why am I here?", "What is the purpose of life?" she studied Latin, Ancient Greek, Sanskrit, Western Philosophy, Cultural Anthropology, and Theory of Religion/ Comparative Religion (B.A.) while in the meantime in her early 20's, guided to the depths of Theravada Buddhism and Vipassana meditation, she experienced her first states of overwhelming expansion of Consciousness, Unconditional Compassion and Oneness.
Working in an NGO helping the integration of young people with disabilities as well as offering different educational opportunities to underprivileged social groups, Arpita found herself dreaming about a world of mindfulness where (human) beings live in peace and harmony. In Her Heart she knew this is possible and decided from here on to dedicate her life to sharing the practice of mindfulness and meditation in its different forms and flavors to her best ability, being the change she wanted to see in the world around her.
After a few years of committed meditation sadhana (spiritual practice) and completing a master's degree on Hinduism, Buddhism and Eastern Philosophy, seeing a picture of Bhagavan Sri Ramana Maharshi made her heart recognize the Being and teachings she was waiting for to continue her process of deepening into Presence which brought forth prolonged and more well-integrated states of recognition of the Ultimate Eternal Self that we all are through the means of Self-inquiry.
Meeting Amma, the hugging Mother saint of India, a few years later supported Arpita in establishing herself on the path of service and in reassuring others in their own capacity for creating a Vision of a Loving and Compassionate World. 
She has spend extensive time in pilgrimage through India, Nepal and South-East Asia, as well as traveling the rest of the world as part of her soul-journey, while sitting (and holding) dozens of meditation, solo and dark retreats.  
Arpita walks the talk and dedicates her practice and entire being to service for the awakening of all. Passionate about deeply  understanding the 'human condition' she has undergone Transformational Facilitator Training and countless hours of excavating the cave of her psyche through multiple self-development, psycho-somatic and coaching modalities for the past fifteen years.
She is available for spiritual guidance for everyone in need, knowing by her own experience that there is nothing more precious and fulfilling than supporting others sincerely walking the path of liberation from the habitual struggles and contractions of the mind into the brilliance of Awakening into Presence.
Arpita is a passionate nature and animal lover, Jungian analyses/Archetypal psychology nerd, QiGong practitioner and vegan/vegetarian chef.
She also has a hard-to-read sense of humor, loves books and routine and has been described as one "with a calm, loving demeanor, but I also had the feeling she knew how to field strip an AK-47. While blindfolded. Under water." 😉 
"All that is necessary to awaken to yourself as the radiant emptiness of spirit is to stop seeking something more or better or different, and to turn your attention inward to the awake silence that you are."
~ Adyashanti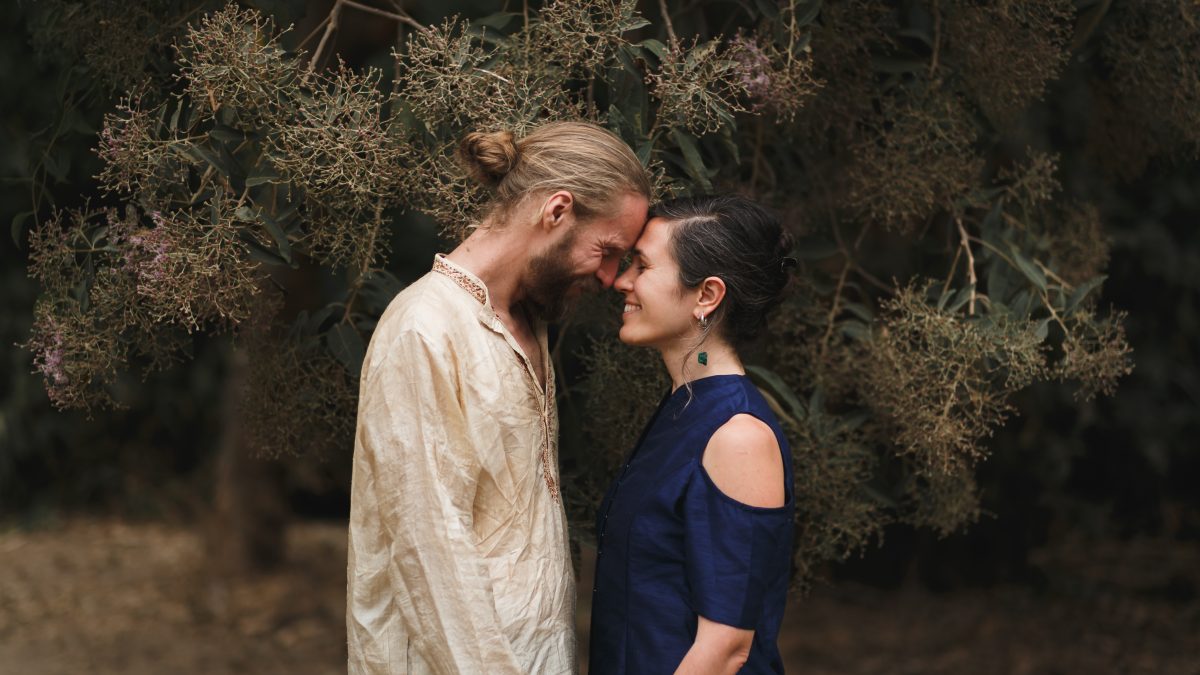 Arpita and Arjuna met in 2011, love & recognition struck and they got married shortly after, proceeding to fulfilling their Hearts' desire to share the gifts of Yoga, Tantra & Meditation as well as Conscious Living & Relationships together around the world, founding Kaivalya Yoga School at 2012, the Love Evolve Awaken Training Program, building & establishing first Mahadevi Ashram on Lake Atitlan, Guatemala, and then The Inner Peace Sanctuary in Tuscany, Italy.
They thrive, learn and grow through their commitment towards Truth, Presence & Each Other every single day, honored and humbled to be able to share their forty years combined of practice and study with others.
What our YTT graduates say:
"When I first saw Arjuna and Arpita's faces I had a feeling of arriving home and it's still the same every time we meet somewhere in the world. The devotion, wisdom and experience they radiate is so inspiring and very contagious. After having come across many different practices of yoga I just knew I wanted to train with them. Their YTT is the most authentic and well rounded program out there and I can highly recommend it!"