Group Retreats for 2023 TBA
24 Aug – 4 Sept
(Last spots)
30 Sept – 7 Oct
(spots available)
Ongoing
Full for 2022 | Bookings for 2023 open on 5 October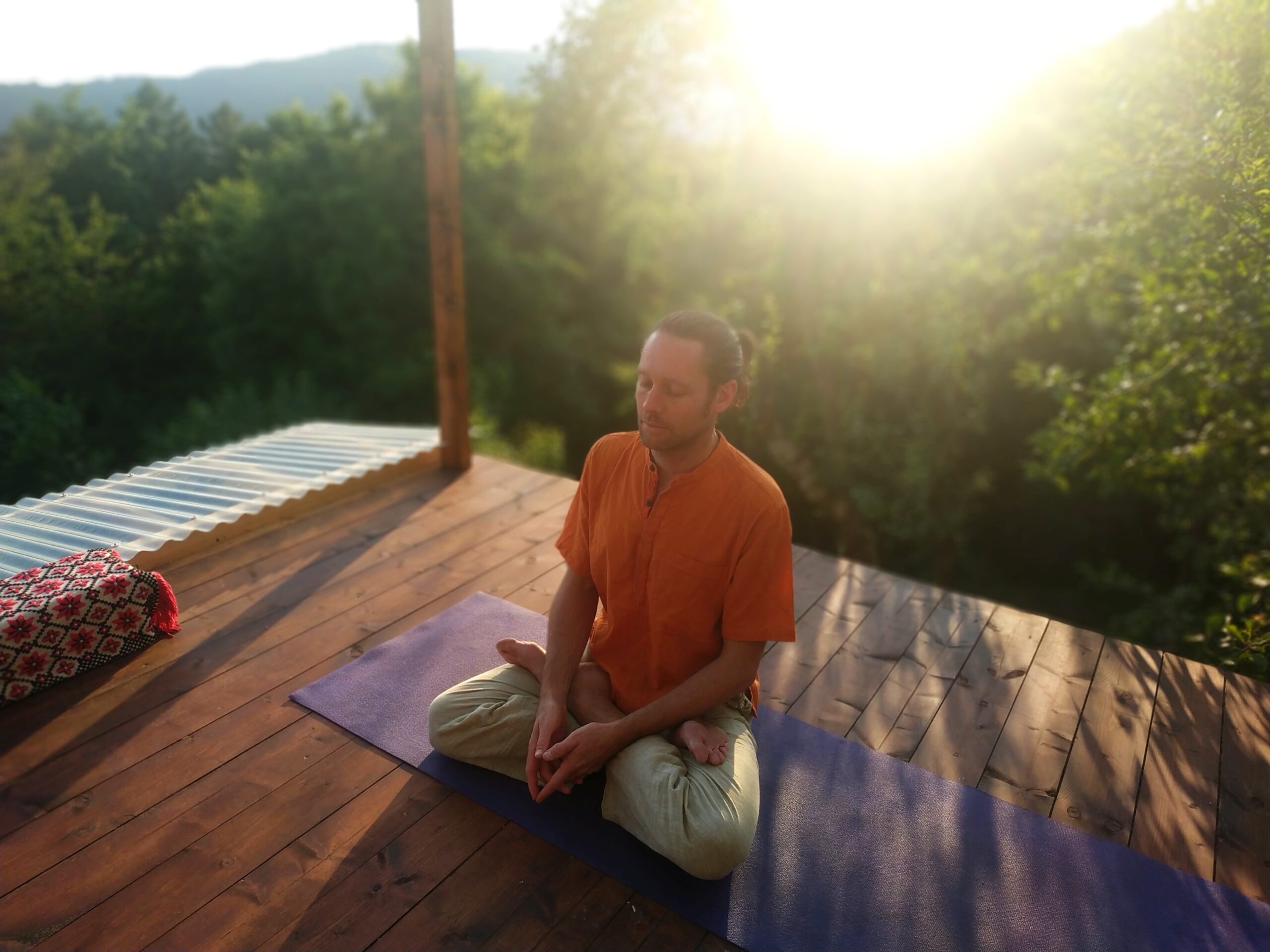 NO MORE SPOTS FOR 2022

 
Silence in the Forest: 
8-day Silent Meditation Retreat + 2-day Silent Communal Integration
In this longer retreat we combine Contemplation, Silence and Harmonious Communal Beingness by integrating the initial 8-days of complete noble silence with a conclusion of two non-verbal days of chanting, kirtan celebration, dance, sauna and silent togetherness. 
You are invited to immerse yourself in the teachings & practices of Advaita Vedanta, non-dual tradition of India through the pathway of the Spiritual Heart (Hridaya) and Self-Inquiry and enjoy an integrative conclusion of chant & movement during the last two days of this retreat.
Designed as a non-dogmatic process aimed to benefit people from diverse backgrounds, this retreat is comprised by multiple sessions of meditation each day, guiding you gently through a number of techniques from Advaita Vedanta, Kashmiri Shaivism, Zen and Tibetan Buddhism as well as Middle Eastern Mysticism, complemented by a daily Hatha Yoga session, dharma discourse and delightful Sufi poetry to inspire all to go deeper.
This retreat is open to both, beginners and seasoned practitioners on any path and is held in complete noble silence after the introductory session upon arrival until the closing session on the last practice day. 
Daily Schedule (subject to slight adjustments) : 
7.30 – 9.30 Guided sitting Meditation with breaks
9.30 – 10.30 Breakfast
10.30 – 11.30 Morning Discourse on supportive Yogic & Meditation Topics
11.30 – 1.30 Meditative Traditional Hatha Yoga
1.30 – 4.30 Lunch, Integration & Rest
4.30 – 6.30 Guided Sitting Meditation with breaks
6.30 – 7 Individual practice time
7 – 7.30 Fruit & tea time 
7.30 – 8.30 Q&A and Metta Bhavana/ Loving Kindness Meditation 
Contribution
All incl. of all teachings and sessions, yummy vegetarian / vegan meals, 11 nights in our 5-bed dorm, pick up & drop off from / at the nearest train station. Private or twin shared accommodation available Please inquire. 
Please note that this retreat is limited to 12 people.
Arrival Day 24 August | Departure Day 4 September
Find pictures of the venue HERE.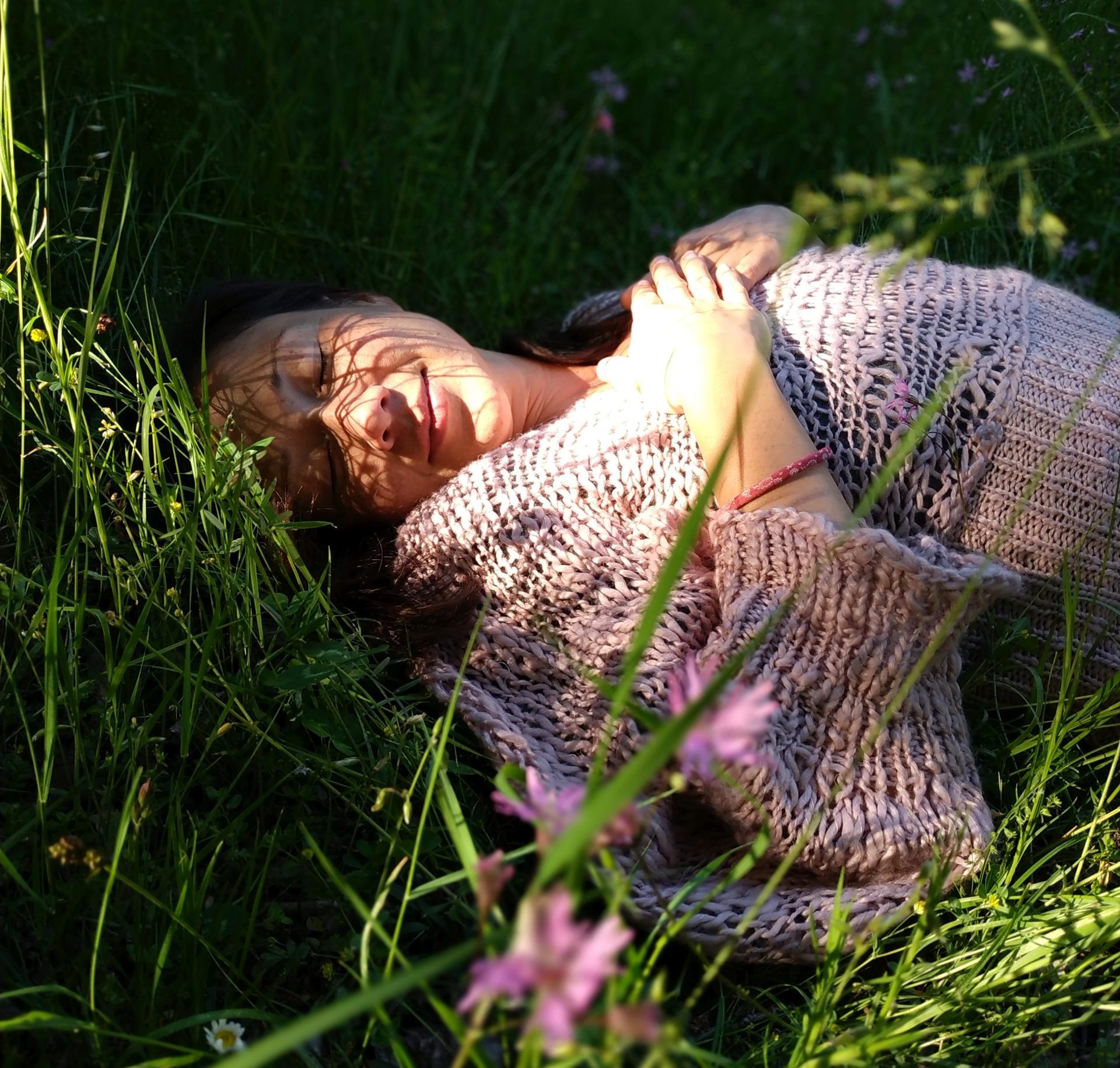 30 Sept – 7 Oct 2022
Autumn Harvest Retreat: 
7-day Rest & Reset in the Forest
This is our favourite time of the year at the Inner Peace Sanctuary as Nature here, in gorgeous Tuscany, is preparing for the soft winter and a felt sense of going inwards is present both within and without.
And so we invite you to this opportunity of going deeper into precious Rest, Reset, Silence and Nourishment while abiding in the easeful Inquiry of who you truly are.
Immerse yourself in the inherently Healing and Nurturing energy of the forest during Autumn Harvest, while the hills are changing colors every day, bathed in the soft golden autumn light.
Designed as an opportunity to come back to yourself, to go gently, to deeply rest and allow your nervous system to unwind, this retreat is a precious time to gift yourself before the winter months.
During this retreat we'll all be enjoying silent mornings until lunch.
Daily Flow (subject to slight adjustments)* :
8.30 – 9.15 Guided Sitting Meditation (Hridaya) and Mantra Chanting
9.30 – 11.30 Breakfast
11.30 – 13 Meditative Traditional Hatha Yoga
13.30 – Lunch, Rest & Forest walks (end of Daily Silence)
17.30 – 18.10 Supportive Yogic Discourse of the Day
18.15 – 19 Guided Sitting Meditation (Hridaya) and Mantra Chanting
19.30 Dinner and Community Time
*There will be the opportunity for a complementary Tuscany exploration day with a trip to Lucca in the middle of the retreat
Contribution
Early-bird until 31 July (full contribution due date)
€897 – €1397 (depending on accommodation);
All incl. of all session and teachings, yummy vegetarian / vegan meals, 7 nights accommodation shared or private, sauna evening, pick up & drop off from / at the nearest train station. A deposit of EUR 49 via the button below secures your spot, followed by choice of accommodation.
Please note that this retreat is limited to 10 people.
Arrival Day 30 September | Departure Day 7 October
Find pictures of the venue HERE.
"Oh my god, this retreat blows my mind and also opens my heart. This mixture of poems, lectures, meditations, stillness is perfect. Thank you both loving souls for making this possible. Thank you also that you have the courage to bring in such topics which could easily trigger people's beliefs. I'm just grateful to be here.
Your work is so important."
Ongoing Solo / Individual Dark Room Retreats

(Full for 2022)
We've been holding space for experienced practitioners to go deeper through the ancient practice of darkness retreat since 2012.  At the moment we accommodate retreats from 3 days up to 49 days in our dedicated dark room facility. Please note that retreating in the dark is an advanced practice that is not to be approached lightly, hence we generally suggest starting with 3-7 days.
If you'd like to know more, please visit our dedicated page.
You haven't practiced with us before and wonder what it is like?