11 – 18 January 2023
Koh Phangan, Thailand
8-day Residential Retreat in Full Darkness
Welcome to REBORN: a group darkness retreat held on a tropical island in southern Thailand.
Together we will explore the deeper realms of human potential with authentic techniques of breath, yoga, mantra/music & meditation while taking full advantage of the ancient practice of retreating into the dark.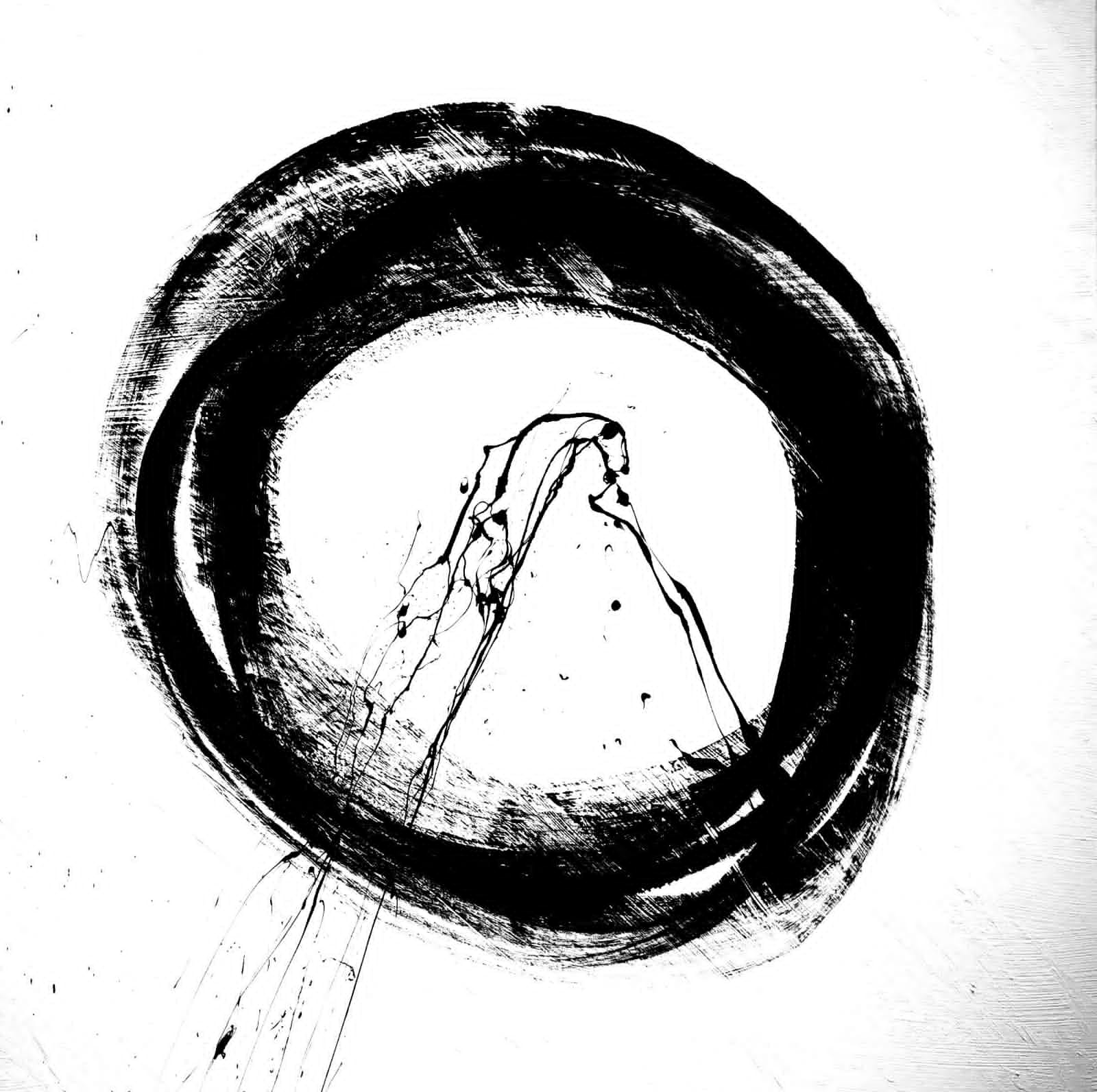 Do you want more than a regular yoga retreat?

Are you ready for a deep reset into a clearer vision?

How about stepping into a villa that's entirely darkened, just like some ancient yogis and indigenous tribes did with caves, just this time you will be doing so within a safe group of supportive fellow humans?

We will guide you through the fascinating biochemical effects of sensory deprivation, letting visions, insights & release unfold effortlessly, welcoming you into a space of deep rest, ease & grounded clarity.
s
Who is this retreat for?
HIGH ACHIEVERS in need of a

Dopamine Reset and Digital Detox

SCIENTISTS OF THE MIND intrigued by working with

naturally-induced DMT

through the opening of the pineal gland

DREAMERS wishing to cultivate lucidity and clearer inner vision through

Lucid Dreaming

practice

THE ONES ON A JOURNEY and in need of a

Sacred Pause

YOGIS AND SEEKERS who are ready to go deeper into the

Heart of This Present Moment

and discover more of who they are

ADVENTUROUS, curious & brave explorers, who wish to try something

New & Extraordinary

in a safe guided environment
Practices & Tools

 

We will utilize a meticulously curated tapestry of the following tools:

• Meditation and self inquiry, witness consciousness, "who am I?"

• Yoga Nidra, Imagination and Lucid dreaming tools 

• Sourcing/mapping and Navigating inner spaces

• Yogic Pranayama / Breathwork

• Chanting/humming/voice activation – moving energy and creating harmony through voice

• Stillness and purification of the mind

• Sharing circles to allow grounding and growth through cultivating honest communication and vulnerability

• Wisdom talks of great masters of past & present

• Detox Diet for purification & opening of the pineal gland

• A space for Silence and Deep Rest, coming back towards our center naturally
Schedule

 

CHECK IN  – 11 January, 2 pm

CHECK OUT – 18 January, 12 noon
Exemplary Daily Flow

 

6.00 – Wake Up
6.30 – 8.30  Morning Guided Meditation & Slow Hatha Yoga Practice
8.30 – 10.30  Breakfast & Rest
10.30 – 11.30  Daily Talk / Discourse
11.30 – 12.30  Breathing practice/ Pranayama & Guided Meditation
12.30 – 15.30  Lunch & Rest
15.30 – 17.00  Vocal activation & Chanting
17.00 – 18.30  Sharing Circle / Checking in
18.30 – 20.00  Dinner & Rest
20.00 – 21.00  Evening talk / Yoga Nidra (Lucid Dreaming) & Metta Bhavana (Loving Kindness) practice
What to expect
Retreating into the dark has been utilized across many traditions around the world for thousands of years in order to remove the distractions and responsibilities of every day life and enter the somewhat mystical realms of the liminal, 'the space in between', the dark darkness, pregnant with opportunities for self-knowledge and self-actualization.
We will embark on this journey of awareness together, allowing its purifying effects to gently break through self-limiting patterns and naturally unlock blissful layers of presence, creativity & confidence.
Arriving slowly, we will familiarise ourselves with the space & the group first before gradually turning down the lights, entering the powerful dimension that opens up when outside & inside merge in complete darkness.
Recognizing that darkness & light, much like yin & yang, are two sides of the same reality, we begin to integrate whatever we usually give no space to, stepping beyond the usual everyday contractions and anxieties of the mind.
Together we will explore the extraordinary container of the darkness retreat environment, engaging with ancient practices that have catalyzed release & insight for those willing to go deeper and eager to break free from conditioning and limitations.
Step into the New Year Reborn & Reset with Deeper Clarity & Rested Mind!
Facilitators
Your hosts on this journey, Arpita & Arjuna, are experienced yogis, meditators and 'scientists of consciousness' with over 40 years of practice combined, read all about them HERE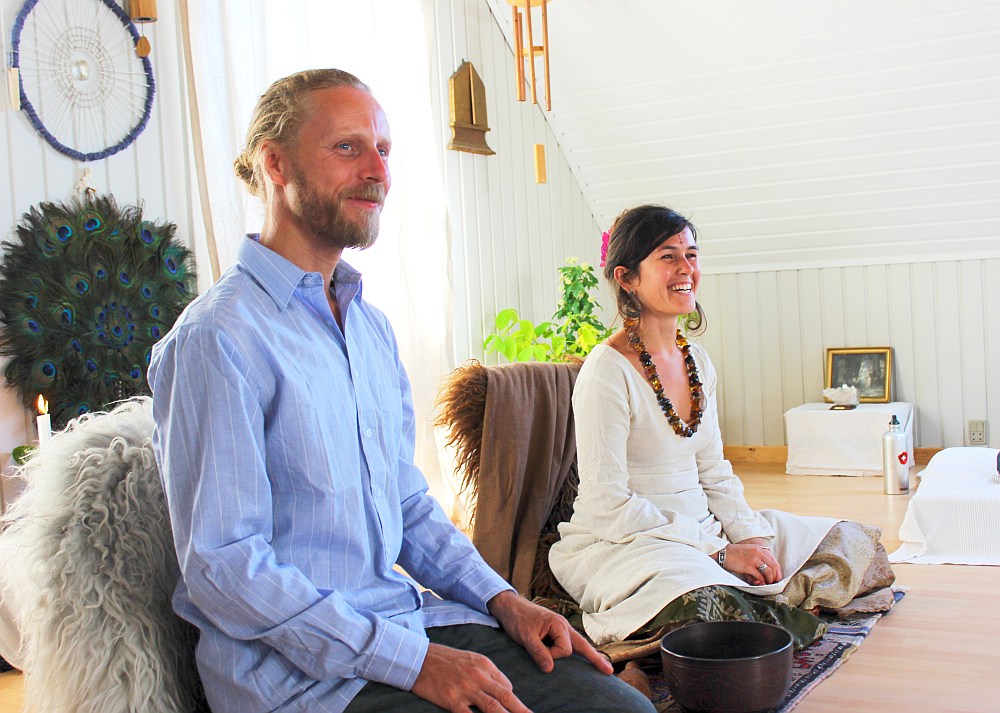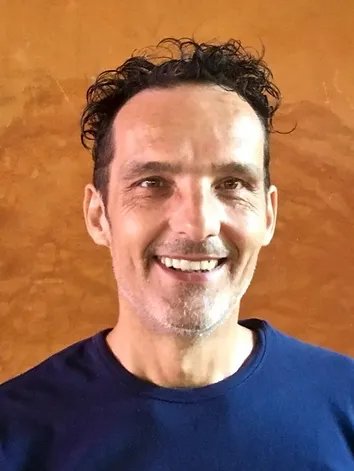 Santosh has over 30 years of experience in Hatha and Tantra yoga, Advaita Vedanta, Buddhism, and the esotericism of the West. His Yoga teacher training is from S-VYASA Yoga University India, and he is an Inner Sourcing therapist from the Clairvision School. He also spent 3 years at Monte Sahaja, Mooji baba ashram in Portugal.
Santosh now lives on Koh Phangan, Thailand where he founded the Dark Retreat Center 12 years ago. In addition to leading his meditation retreats, he also teaches yoga, meditation, and philosophy at a local yoga school, and shares his skills as a sustainable builder.
"Arpita & Arjuna created a safe and embracing cocoon whilst I did my first darkness retreat for 10 days. Attentive yet unobtrusive, caring and loving while non-judgmental. Always there to listen, serve and hold space."
– Herry C., Financial Manager, Singapore
"Throughout my journey, I felt safe and well cared for. If your heart is called to take this fantastic journey inward, please be prepared, and go in without expectation. The dark room offers the opportunity to sit with yourself and find who you really are."
– Michael DeNicola, Kundalini Yoga instructor, Mexico/USA
"Never I experienced something more profound….. I felt carried by Spirit. Fear or anything like that was not even in my mind. Because there is only darkness you let go of all there is and find yourself in the purest form, which is the light. After 2 days I even forgot sometimes that it was dark, because I could see so much more. Fractals, visions, symbols… light. For me it was an initiation in my (higher) self and profoundly heart-opening. My path is clear and I have so much inspiration for the moment I live in now. It brought me new insights, ancient knowledge, clarity and abundance of love and light."
– Vosca van Coeverden, owner-founder of Mahara Holistic, Netherlands
Tickets

 

Super Early Bird – Sign up by 20 December 2022
€ 997 (5 tickets available)

Early Bird – Sign up by 30 December 2022
€ 1,097 (5 tickets available)

Standard
€ 1,197

 
Accommodation Options




 

7 NIGHTS, 8 DAYS, ALL MEALS INCLUDED

Dorm – € 300
Triple room – € 600
Double room – € 1000
Single room – € 1500

Spaces are limited to 15 participants

 

 

Follow the Facebook Event to receive updates.
Food

Vegan
Gluten Free
Raw
Organic
Dairy-free
Nut-allergy-friendly
Keto-friendly
Sugar free
Diabetic-friendly
Kosher/Halal
Low fat.
Dark-retreats.com is our specialised site with much more information on the practice of Darkness Retreats